Women's Health Magazine : 14 Latinx Makeup Brands To Support Now And Always
Posted by Christina Kelmon on
Made by Latin Americans for Latin Americans.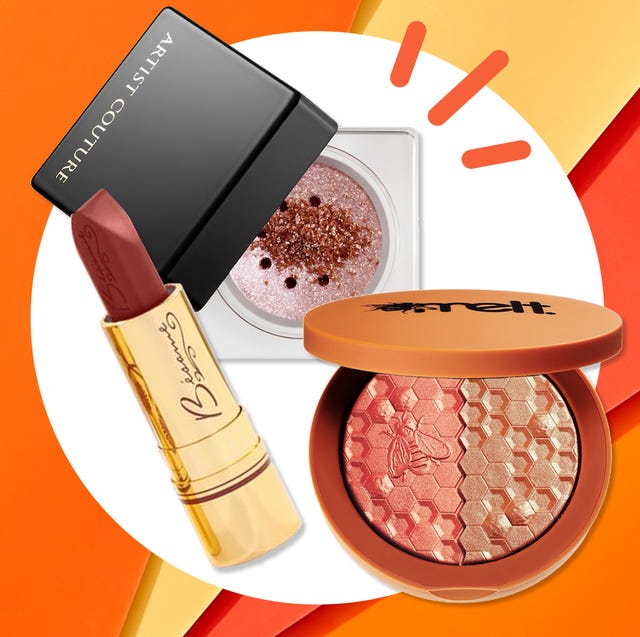 Seeing yourself reflected in the beauty industry isn't something to take for granted. And for many Latin Americans, the experience is especially critical since representation in the media, which traditionally dictates that which is considered beautiful in the United States, is scattered.
That's not to say international beauty trends, practices, and products haven't made waves. The beauty aisle is certainly looking a lot more diverse than it did a decade ago, what with Korean skincare products and African-owned haircare lines made specifically for textured and curly hair on the shelves. But, this happened because those who were underrepresented in the beauty industry took it upon themselves to promote and, more often than not, manufacture products that worked for them—and Latina makeup brands are no exception.
From expansive foundation shade ranges, to super-pigmented lipsticks, brushes, and primers that don't leave a chalky residue, these brands cater to and celebrate Latinx people. These products, while available to everyone, put Latinx culture and the beauty needs of its people front and center.
Ahead, you'll find 14 of the many options out there. Some of these brands you might already know, while others might be flying under your radar (not for long). According to reviews and high praise from Latin American makeup artists who spoke to WH, these companies deserve a spot on your vanity. Ahead, Latinx-owned makeup brands to support today and every day.
"[beautyblender] is the originator for a reason," says Haitian bridal makeup artist Sarah Desir. It's so good that countless dupes have been modeled after it. "These sponges blend like a dream and are vital to my flawless looks."
The brand was founded by Rea Ann Silva, a Mexican, Spanish, Portuguese and Irish makeup artist from Los Angeles. She got her start on the set of hit shows including Girlfriends and Moesha where she came up with the idea for the beautyblender. Since then, the brand's expanded its product line to brushes, concealers, foundations, and cleansers.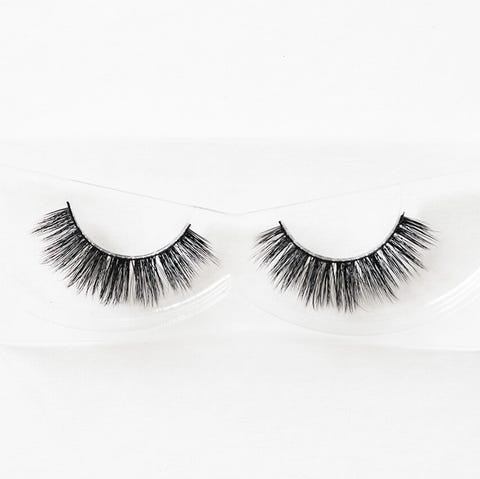 This brand with a cause was born when Latinx investor Christina Kelmon and filmmaker Lauren Young teamed up. The two were over the influence of the male gaze in beauty campaigns, so they set out to found Belle en Argent—a makeup line that creates clean and cruelty-free products. A portion of their sales is donated to women in the arts telling their stories, their way in partnership with The BEAMuse Project. 
If it's color you're looking for, you won't be disappointed with a palate from Luna Magic, a brand founded by Afro-Latina Dominican sisters Mabel and Shaira Frías. The brand's notably vibrant hues are inspired by Latin American and Caribbean music and culture.  
"Finding brands whose shadows are highly pigmented is an absolute must especially for our women of color and this brand gives you PIGMENT," says Desir. Melt, founded by Mexican-American celebrity makeup artist Lora Arellano (clients include Rihanna and Serena Williams) and Dana Bomar, delivers rich eyeshadow pallets, highlighters, and lipsticks that don't disappoint.
midascosmetics.com
$16.00
Rather than their customers having to make products work for them, Rocio Nuńez, an Afro-Latina and the mind behind Midas Cosmetics made sure everyone, or rather every skin tone, was catered to. This palette, for example, was created twice. The palette labeled "Vol. 1" is for those with darker complexions while "Vol 1.2," which at first glance seems identical, was formulated for lighter complexions. 
Mexican-American Kat Von D (who, before she made it in cosmetics, was known for her work as a tattoo artist) wanted high-performance makeup that was vegan and cruelty-free, so she made some. The brand started with just four red lipsticks and grew into an award-winning company that makes rich foundations, eyeshadow palettes, and, of course, the brand's famous tattoo eyeliner. Whether you're into makeup art or just want a beat that'll last you all day while going easy on your skin—you can't go wrong with this brand.
alamarcosmetics.com
$12.00
"Siempre cruelty-free," promises Alamar Cosmetics about every product. The company was founded by Gabriela Trujillo who named the company after the Cuban barrio she was born in—Alamar. 
The brand comes highly recommended by Dominican lifestyle and beauty influencer Melissa Floresfor sentimental reasons. "The names of all of the products are super relatable because it's how I speak at home—spanglish. All of my childhood memories come rushing back when I use one of their products."
Growing up in a household with his mom, aunt, and cousin, all El Salvadorian women who loved their beauty products, Angel Merino naturally fell in love with cosmetics too. After making a name for himself on Instagram while working at a Nordstrom MAC counter, Merino realized there was void he could fill in the cosmetics space. Rather than mixing numerous highlighter shades to create the right one—he could just market one. Soon, Artist Couture (and it's many, many products) was born. 
besamecosmetics.com
$24.00
Gabriela Hernandez  idolized her grandmother's glamorous looks and honored them by founding her own makeup brand, Bésame Cosmetics, in 2004. Her products, silky and highly-pigmented for long wears, are cruelty and specifically formulated for sensitive skin. 
Of Vive Cosmetics, Flores says, the brand "embodies the Latin culture—vibrant, cheeky, passionate." The brand's founders were tired of seeing the beauty industry use Latin Americans for inspiration while giving them none of the credit. 
So, Leslie Valdivia of Mexican descent and Joanna Rosario-Rocha, who's Mexican and Puerto Rican, founded Vive which is operated and marketed entirely by Latin Americans. 
Giselle Hernandez launched Glam Lite with the maxim that beauty isn't one size fits all. After years of being bullied for her weight, Giselle, who moved to New York from the Dominican Republic, decided enough was enough. She was sick of being reminded that she didn't fit the traditional beauty standard, so in January 2018, she invested her life savings into the viral Pizza Palette. Years later, her shimmery and vibrant eyeshadow palettes—which have expanded to burgers and cake—are still selling out. 
Araceli Beauty combined two things the founder loves most: makeup and her Mexican heritage. Licensed cosmetologist and makeup artist Araceli Ledesma set out to create high-quality eyeshadow palettes, lashes, highlighters, and tools that don't break the bank. She did just that and celebrated by launching her brand on Mexican Independence Day.
Desir's also a fan of Sigma Beauty, a brand known mostly for its brushes that are beloved by many a beauty influencer. Sigma was founded by Dr. Simone Xavier, a scientist, and Rene Xavier Filho, an engineer. The Brazilian wife and husband launched their company with a single brush and have since expanded to makeup
← Older Post Newer Post →